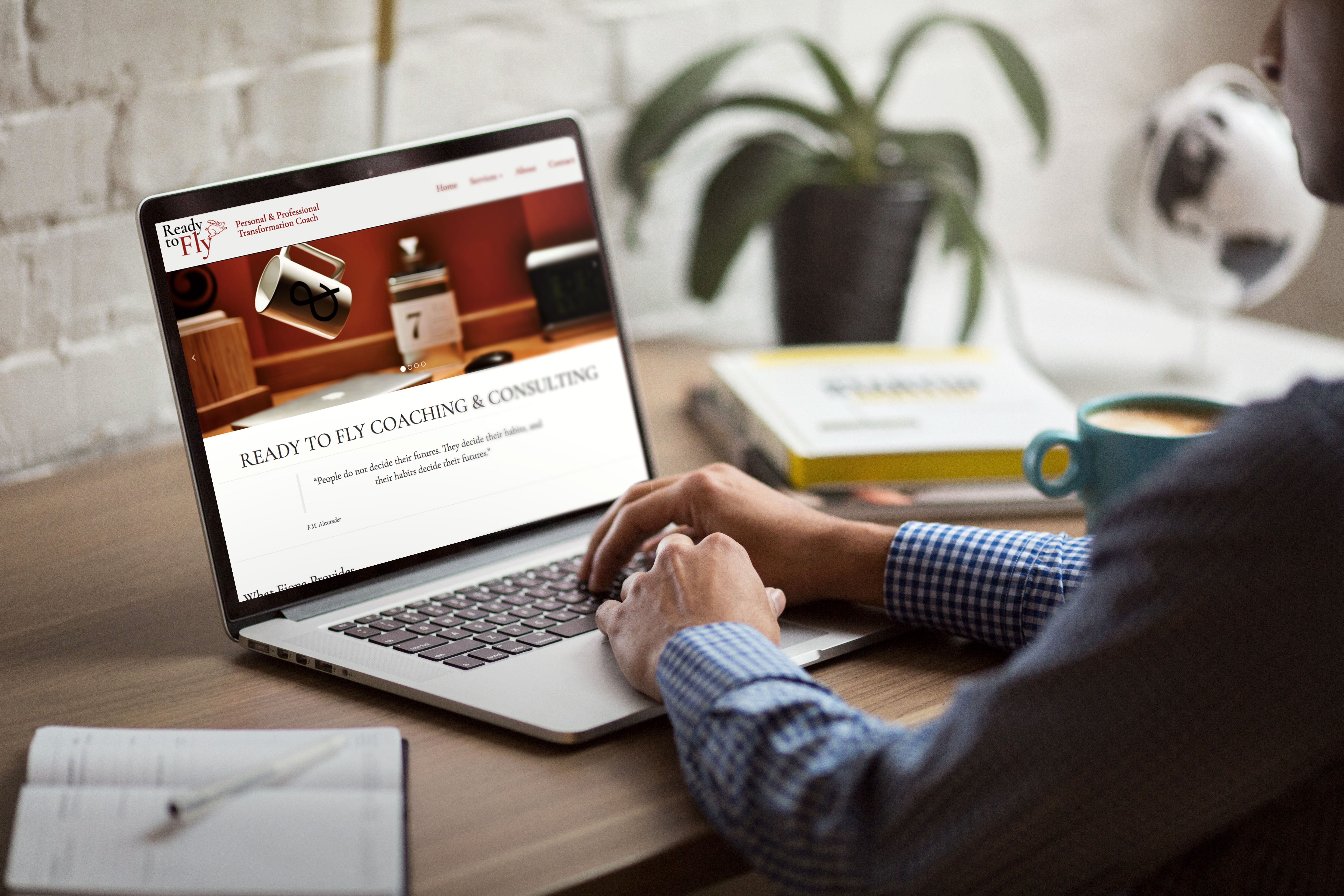 September 10, 2018
Project Overview
My Role: Designer, Client Liaison
Skills & Tools: Bootstrap, logo design, Adobe Illustrator
Lessons: Client management, personal design process
Fiona McKay Ready requested a new site design and logo for her coaching and consulting business in spring 2018. Read about the lessons I learned in design, development, and Bootstrap.
Website Design
Fiona McKay Ready has a developing professional and personal coaching and consulting business. She requested a new website design and logo to be able to share her business and practice with others, as well as create a contact area for potential clients. For the site, I modified a basic Bootstrap template and hosted it on my personal server. For the logo, I combined a royalty free image with text for a multipurpose logo to be featured digitally and in print.
We began the process with two initial consultations over the phone and in person. Fiona is just beginning her business as a coach and consultant but has been working to develop her voice and information about what she offers to clients. I was able to use the majority of that as text for the site, but it was difficult to pare it down while ensuring I was not cutting out anything important without regular feedback from Fiona. I set up a shared google doc so that we could talk through design choices, service descriptions, and background/bio, but misaligned schedules left that work unfinished before I ran out of time to work on the site in between classes.
I was able to design a site that is currently hosted on my personal server, all of which has been handed off to Fiona. It includes a landing page, template for both services pages (coaching and consulting), an about page, and a contact page. I used Bootstrap Modern Business template from StartBootstrap.com since I could have complete control over the style of the site. Fiona wanted something professional and sophisticated, and current Bootstrap designs tend to be more trendy. Plus, using the Modern Business template meant that there were little to no colors and styles already included in the design, so it was more like starting with a blank slate. I am thankful I chose the Bootstrap template because attempting to stitch together all of the components was incredibly valuable to learn and practice at that process in my certificate.
The most difficult part was ensuring the responsiveness of the design remained clean and perfect as I modified the font and imagery throughout. I used the Chrome Inspector tool as well was continually tested it on my iPhone 6 to make it pixel perfect.
Logo Design
The hyperbole of "when pigs fly" is what Fiona uses to inspire others to help them realize their dreams, turning the impossible into reality. I searched for free-to-use illustrations of pigs that rode the line between whimsical and professional. I paired a line drawing with the serif font Cormorant Garamond to create a fun contrast. I love how the pig appears to be taking off from the serif of the 'y'! The logo with text is featured in the header of the website as well as available to print on business cards.
Categorized in: Case Study, Logo Design, Website Design